In order to register a Ground Handler in ULD Tracker, you first need to download the app from the Google Play Store, then click on the Create new user link on the bottom right side of the screen.

Doing so, will take you to the Create New User screen, as seen below, where you can choose to create a new user for an already registered Ground Handler, or register a new Ground Handler.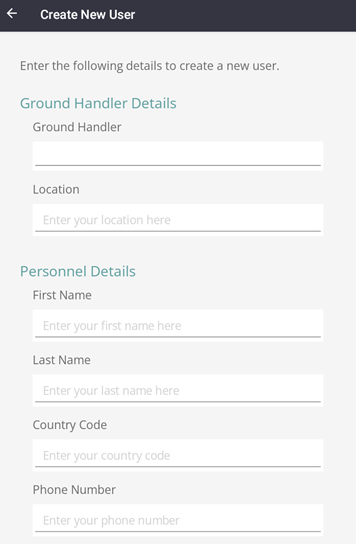 In order to create a new user for an existing Ground Handler, you need to select it from the dropdown list.
You then need to fill out the remaining fields with personnel details, accept the terms and conditions, and click the Confirm button at the bottom of the screen.
After clicking Confirm a mail is then sent to the Ground Handlers administrators, after which they can verify your account.